Hedz.io
A downloadable game for Windows

Hedz.io is now FREE! Read why here.
--
Hedz.io is a multiplayer platformer-shooter inspired by popular 2000s flash games like Smileys War and Unreal Flash 2007.
Face off against 7 other players to get the most kills, and get rewarded with in-game currency you can use to customize your character. Hedz.io is all about customization; deck out your Hed with more than 170 items to choose from!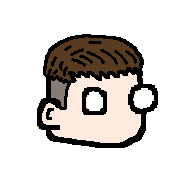 This game includes:
Chaotic Cross-Platform Multiplayer
8 players. 1 winner. Get the most kills to win the match. Intense free-for-all matches on 5 maps. If you download the game, you can play with your friends who are playing in their browser, and vice-versa!

Playing this version of the game grants you the ability to host custom matches so you can play however you like!
Customize your character with more than 170 items, from anime eyes and K-pop hair to angel wings and zombie skin.
When you play the game for the first time, you get a bunch of exclusive cosmetics and 10,000 kredz for free! Only players who download the game get these rewards!
Earn event-only cosmetic items and play on exclusive maps by taking part in seasonal events that start every year for Halloween and Christmas!
Experience full multiplayer without any of the pay-to-win microtransaction bullsh*t!!!
Play Hedz.io in full-screen mode at whatever size your monitor supports! Crystal clear!
You can also play Hedz.io for free inside your browser!
--
Please note this game cannot be played offline.


Download
Click download now to get access to the following files:
Comments
Log in with itch.io to leave a comment.
Any way of contacting you/team at Scarlet Games?
Really like what has been built here.
Hi there! Thanks for the kind words.

You can drop a line at our Twitter, or you can send an email to hedziodev@gmail.com.
Hey Great Game So Far I really like this game is at a good state right now! look into creating a discord server i bet you would get a tons of new players that would wanna play the game with someone in a VC with them take a look at it!